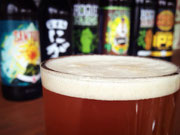 本日のクラフトビール
Today's Beer Lineup
Osaka Craft Beer Run 2020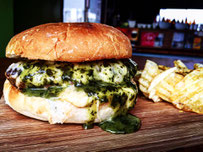 Food Menu (rotates nightly)
Big juicy hamburgers!
 -Imazato Mega Hamburger  ¥850
-Mega Cheeseburgers        ¥950
-Mega Cheesy Pesto Burger       ¥1000
Pizza Hand Thrown!
-Smoked Bacon and Tomato
-BBQ Bacon and Tomato
-Hawaiian
-Sausage and Tomato
-Salami
-Meat Lovers Delight
-Tomato and Fried Onion
ETC...
Great American Craft Beer from Great American Craft Brewers! Only 4 Stations from Nanba On Pink Line!!!
大阪市東成区大今里1-31-23
1-31-23 Oimazato Higashinariku Osaka 537-0012
地下鉄:今里駅7番出口、右、商店街に入る。4分ぐらい歩いてダウソのとなり

Subway: Imazato
Seninchmaesen (Pink Line) or Imazato Suji sen(Orange line)
Exit 7 turn right

Walk 20 seconds and enter shopping arcade.
Walk 3 minutes and we are just past Daiso 100yen shop on the left.